READ MORE ↓
Young and sexy and retired already
Born Nina Ramos back in June 1, 1989 in Ohio, USA, Brooklyn Lee is slender, sexy and of various descents. Her Puerto Rican father and Native American/ Swedish mother, gave her beautiful characteristics that are hard to find anywhere else. She first started watching porn movies and videos when she was only 10.
Life and Porn Career
Although she never imagined she would become a porn star someday, she started watching porn movies – and took an interest to them – when she was only 10 years old. As merely a child she had no idea as how to get into the world, however she later managed to do it. She moved to several different places as a child, places including Puerto Rico, Canada and several different states in the USA. Before she briefly attended college, she worked as an administrative assistant in Boston. After a while she moved to New York and worked as a cocktail waitress in a Penthouse Club. After a while she decided to give stripping a go, and she liked it. It only took her a few months before she decided to go to LA pursue a career in the proper porn industry. She signed contracts and up to 2013 had worked with several different porn producers such as Private, Evil Angel, Hustler, Vivid and many others.
Main Movies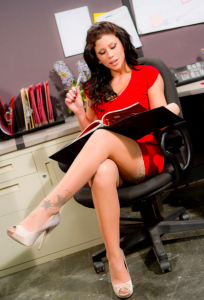 Here are some of the main movies starred by Brooklyn Lee, an unforgettable porn star.
2013 The New Behind the Green Door (Video) – Hope
2013 Sheena School (Video) -2013 Swingers Retreat (Video)
2013 Bridesmaids (Video) – 2013 I Was a… Mail Order Bride (Video)
2013 Orgy Masters 3 (Video) – 2013 Buttman Focused 5 (Video)
2013 Iron Man XXX: An Axel Braun Parody (Video) – Black Widow
2013 This Ain't Die Hard XXX (Video) – Holly
2013 Lex Turns Evil (Video)
2013 Code of Honor (Video)
2013 White Booty Queens (Video)
Worth Ever Watching?
Yes, there are no doubts regarding that. This lady does not make any more movies, however she has everything to please even the most exigent porn lovers. She knows exactly what to do in order to please and to impress. She has recorded hundreds of videos that can be found all over the web. She has also appeared in magazines, pictures and others. If you are looking for a lady that does a little bit of everything, then this is the right lady for you to take a look at. You will certainly fall in love with her! Are you ready to get impressed with her talent, will to learn and also creativity? Let yourself be impressed just like millions were!
Date posted: April 23, 2014