READ MORE ↓
Early Life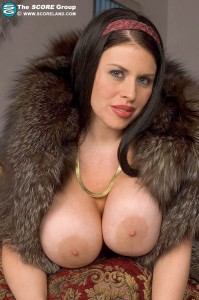 Daphne Aviva Rosen was born June 9, 1982 in Tel Aviv, Israel. When she was three years old her family moved to Boston, Massachusetts. She has stated taht her "boobs got big" at age 11 and that her first bra was a D-cup. She started off as a model when was 18 years old.
Porn Career
Daphne was one of the few openly Jewish performers and producers in the adult industry. She had a cult status as a model for Score magazine and appeared on The Jenny Jones Show.  When she was 20 years old Rosen entered the porn industry and has worked for almost every hardcore production company in "Porn Valley", California and in Miami, Florida. Her first appearance on screen was as the box covergirl of Hustler's Busty Beauties 7 and afterwards appeared on the cover of Big Butt magazine. She was one of the first models for BangBros. These jobs helped Rosen to become known for both her butt and breasts. Daphne was filming lesbian and anal themed scenes, and besides that she is famous for her talent for female ejaculation (mostly in lesbian scenes).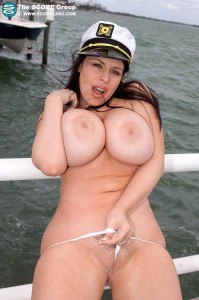 Within two years, Daphne managed to take part in more than 150 pornographic movies. She had a contract with Venom Digital Media and became an on-air personality for KSEX Radio, starred in The End Game and Bare Naked and other films for Vivid Entertainment, appeared alongside comedian Rob Schneider on Playboy Radio. She has several AVN awards, for the category Big Bust. During the years, Daphne was enlargement her breasts. In 2005 she made a break of filming in order to be more devoted to her business, only to come back the next year.
Since June 4 of 2005 Daphne Rosen has been working with MindControlTheatre.com where she works on making hypnosis fetish pornography. On August 31, 2006, Rosen announced that she left KSEX, due to busy schedule as a porn actress and a feature dancer. In 2015 she was voted into the Score Big Boob Hall of Fame. She is one of the most favorite MILFs among fans. Daphne has been active for thirteen years. Besides her breasts, she has butt implants too.
Date posted: October 1, 2016