READ MORE ↓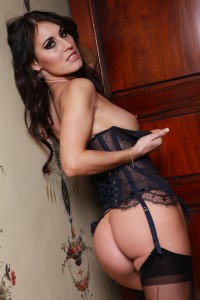 Porn career
Jess West is an English porn star who was born in Manchester, England. Unlike most porn stars, Jess' beginnings were strictly for fun. She started filming porn for her own fun and it was her secret hobby. It turned out to be something she really enjoyed doing, so one day she decided to make money out of it. Jess focused on working professionally and filmed some incredibly good scenes that include masturbation, deep throat, lesbian sex, but also teen, interactive porn, hardcore straight sex, and so on. She especially gets turned on solely by knowing that people are watching her (whether set crew or viewers), which makes her scenes even more intense and passionate.
Here are some of her most famous film titles: Chic Sex, Fiona Cooper DVD 1310, Fiona Cooper DVD 1406, Jess West's Halloween, Jess West & Lola Lyx, Orgasm Sampler, Lipstick Honeyz and many more.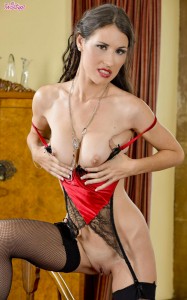 Personal life
Jess is a really sweet girl who loves to smile and has a cheery attitude. Fans especially praise her pale creamy skin and her fully natural body. She has a petite frame and well toned muscles that she keeps in good shape by working out and sex.
She has a piercing on her navel and a few tattoos: a small butterfly below her neck, one on her upper back and one on her lower back.
Date posted: December 1, 2016