READ MORE ↓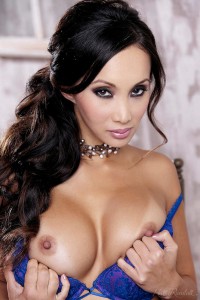 Katsuni is one of those talents who are so awesome that they don't need a second name, such as Madonna or Bono. However, she is all the more awesome as she is one of the best French porn stars. Not only that, but she is also a cute Vietnamese/French princess, who has the body of a sex goddess. Her father is Vietnamese and her mom is French. She was born and raised in Lyon, France, back in 1979, on her real name Celine Tran, and she was also known as Jayda, Atsumi and Belgazoo. She is almost a MILF but unfortunately she gave up on the industry before she could shoot cougar porn. However, she left behind some great work, which is still making men happy all over the world. This Asian hottie is going to blow your mind, so keep reading and find out all about her career and personal life before you go and consume all of her movies.
International Porn Star
We don't get to see a smart chick being a porn star, but in the case of Katsuni, her intelligence helped her achieved global admiration. She combined porn with exotic dancing and she went with her shows wherever her fans wanted her. She entered the industry at 23, back in 2002 and from then until 2013, she shoot more than 390 movies and received over 35 awards, both in US and Europe. She also tried out the director job, producing 3 adult movies, after which she realized it's not something that she would like to do. But her porn career is not the only thing for which she's so famous.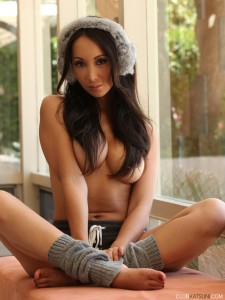 Outside the porn industry, she also acted in commercials, TV shows, music videos, and even animations, as a voice actor. More than that, she has her own game character in the X-Box release Lucha Fury. However, her porn performances are the main aspect of her career. The most important period of her life as a porn star was during the contract with Digital Playground, which really made her worldwide famous. For that contract, she was required to get breasts implants, which made her look way hotter than before. But the most interesting project of hers is the My Fucking Life documentary, for which she was filmed for an entire year, both on studio and in her personal life.
Life outside Porn
A couple of years back, this French hottie decided that it's time to give up on port and follow her first acting dream. Most of her fans wished her luck, but many wanted her to fail, and come back to the adult industry. Her fame and success were reason of unrest for Katsuni, who had two major law suits, one against her, with a French lady who accused Katsuni for stealing her name, and one she started against the rapper Bow Wow for using footage of her stripping in one of his videos. Before the porn and all of her acting career, Katsuni was actually a bright student. She studied political sciences at one of the best universities in France, but she gave up on a political career to follow her true dream. Most of her revenues today are coming out of her personal line of lingerie Petit Coeur Lingerie, which became a wanted brand in both Europe and America. She is really into Japanese culture, manga and anime, and in her spare time she blogs for one of the biggest pop culture portals of France, Les Inrocks. All in all, she is both an awesome porn star and an awesome woman, being one of the most intelligent and active adult starlets of the world.
Date posted: August 17, 2015