READ MORE ↓
Life before porn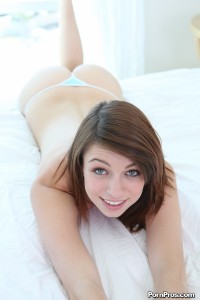 Naveen (formerly known as Aspen Ora) grew up in a small town, in Oregon. She is of Italian descent and she has a huge family. She was a kid who enjoyed spending time outdoors and she grew up riding up riding quads and snowboarding. Her first stage name Aspen was actually her real middle name, while "Ora" is similar sounding to Aura, just spelled different.
Porn Career
Naveen Ora looks very young and innocent which makes her too good for the teen and incest-related scenes. She began her career in 2014 when an agent from Matrix Models found her on a model website (Model Mayhem). She had some professional pictures taken for modeling and the agent sent her an e-mail about work in the porn industry. She was intrigued and decided to take the offer. She went to California and in just a few days shot her first scene.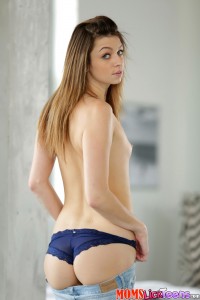 Within these two years she has been in a lot of hardcore scenes (teen, threesome, blowjob, masturbation) but the film Corruption of a Babysitter surely launched her much higher on the list of young newcomers. She is the leading actress in this film and she enjoyed every minute while filming it. She admits that the industry is hard when you are a beginner and she only tries to be the best performer and make the audience feel good when watching her scenes.Among the notable companies she has filmed for are Reality Kings and Porn Pros.
Personal Life
Aspen loves art and graphic design, and is a very creative person. She enjoys cooking, and cheese is her favorite food (she is 'blaming' her Italian genes for this).  She considers herself a down to earth girl that loves living life. She has several piercings: on her nipples, navel, lip and on her lower back. She also has tattoos: on the right side of her bikini line ("Curiosity often leads to trouble"); on her ring finger; on her neck; on her left arm and chest and one under her left boob.
Date posted: October 29, 2016